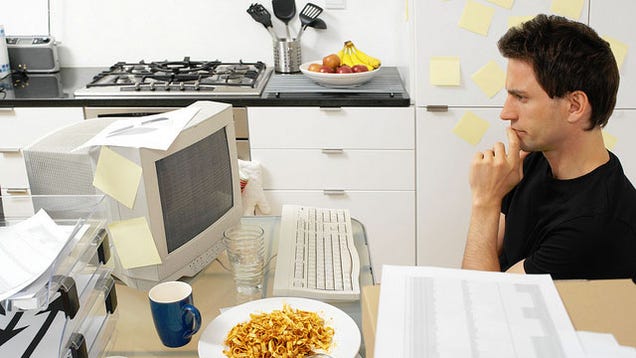 Do you want to start your own business? It's a dearly-held aspect of the American dream, but few people manage to reach this goal. America has long been known as the land of dreamers, inventors and entrepreneurs, yet day after day, millions of people report to joyless, dead-end jobs. If you wish to break out of the daily grind and do whatever it is that you have been dreaming of, it may be time to determine if you can be your own boss.
What does it take to be your own boss? Before delving into the complex work of small-business ownership, it is imperative to identify several key factors. These will determine how to move forward with a plan for business ownership. It can be useful to ask yourself a few basic questions, such as the following:
What do I really want to do?
Is my product marketable?
Who will purchase my product or services?
Where can I obtain the financing needed to launch a business?
These are just some of the basic things that must be determined. The above list of questions does not include other initial steps that business owners must take, such as setting up a website or renting a store front. It is very tempting to be caught up in the emotion and promise of small-business ownership, while simultaneously overlooking some of the basic, if less-glamorous, details. Take care of the practical things first, laying a strong foundation for continued success.
If you talk to any successful business owner, one of the recurring themes that you will notice is not surprising: determination. Entrepreneurs face diversity every day, from being denied by an investor to a slow sales month. If you wish to truly be successful, it may come only after months or years of hard work and frustration. Only those who are truly committed and determined will make it to the other side of those hardships. After taking an honest inventory of the  practical parts of entrepreneurship, every would-be business owner must ask this question and answer it honestly: Do I have what it takes to be my own boss–no matter how long and hard the process may be?
Small-business is the backbone of the American economy, but it is not an easy path. Many people will never see their dream come to fruition, but if you have the desire and determination to reach your goals, it is possible. In our next post, we will take a closer look at some of the intangible character traits and daily habits of those who have seen great success with their small business. If you believe that you have a good idea and you possess the drive to see it come to life, stay tuned for more input on how to do what you love–and make money!