Embarking on a new adventure as an entrepreneur can be one of the most thrilling times in your life. More likely than not, you are setting the foundation for a fulfilling career based on providing services or products that you love and feel passionate about. As the cogs begin to turn and your vision of a successful business begins to become a reality, staying on track and being true to your vision and purpose is crucial for keeping projected goals and profits on point.
This may seem easy enough because, after all, it is your business, right? Few people, if any, ever create a successful small business without having to make a few tough decisions, including saying "no."
So, in which circumstances should you not be afraid to stand firm for your business and its purpose?
When others want to change your product's purpose. If your goal is to keep things simple and easy to use, even well-meaning suggestions or requests to stray away from your product's design can hurt your business and its image.
When you know that you are unable to complete a request. Accumulating more business and customers is likely a dream that most entrepreneurs share. However, do not be so quick to make promises that you cannot keep. There is much more respect in declining an order or request to do business until your business is equipped to handle a particular request than there is in committing to a project and then failing to deliver.
When it just does not feel right. A deal with a supplier or an offer to outsource some of your services or jobs might look appealing on the surface, but do not discount any uncomfortable feelings on the matter. While none of these types of agreements should be entered into without a serious amount of consideration and reading of the fine print, if your gut feeling is that something may take your small business in the wrong direction or just simply is not appropriate for your business, do not hesitate to just say "no."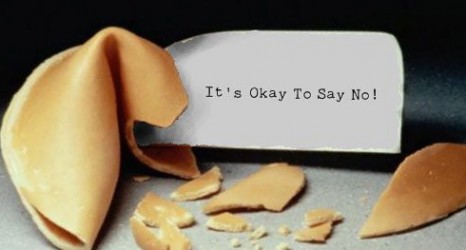 Perhaps one of the most exciting aspects of owning a small business is the ability to guide it and mold it based on your vision and purpose. There is little denying that being the decision maker is an exciting title! However, before agreeing to anything, make sure you understand that business requires the ability to decline bad decisions or offers with just one, simple word — no.