For most people, the beginning of a new year represents a fresh start. From organization to weight loss, this is the time of year for new goals and a new outlook, not just on a personal level but on a professional level as well. As 2016 approaches, now is the time to look ahead and consider how you can fast track your business goals in the new year.
One of the most important steps to a strong 2016 is to look ahead and carefully plan long-term goals. Every business, whether it is a one-man operation or large company, benefits from a written strategy. The business's long-term plan should include monthly goals and reflect current and future needs. Without a business plan, a company can easily lose sight of the overarching strategy, waste time and designate resources to unimportant areas. Make sure and resolve to effectively plan measurable and achievable goals for the upcoming year.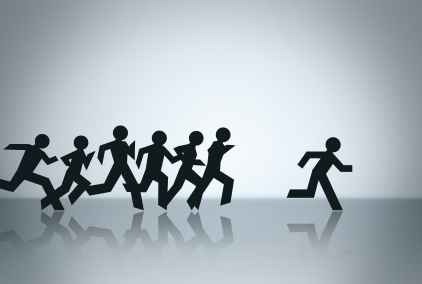 While the new year is a fresh start, it should also be viewed as an opportunity to jump ahead of the competition. Many businesses launch new programs and products at the start of a new calendar year, but these promotions should be marketed appropriately. A year-long pattern of success can begin in the first few weeks of 2016. Any business owner should make a resolution to take a running start into the new year by putting effective marketing strategies into place.
Finally, any business-related New Year's resolution should include a strategy to manage cash flow and maintain financial stability. No business can predict profits and losses in a particular year, but a practical financial plan can help a small business maintain operations and make payroll, even in slow times. If you have concerns about your finances, take the new year as an opportunity to "circle the wagons," seek counsel with a trusted financial planner and build a foundation for a stable year for your business.
Use the calendar rollover to take back the reigns of your operations and run toward a better, stronger 2016 for your business. No matter the type and size of your business, making practical New's Years resolutions is well worth the effort.